Bradstone Antique Natural Sandstone Paving Sunset Buff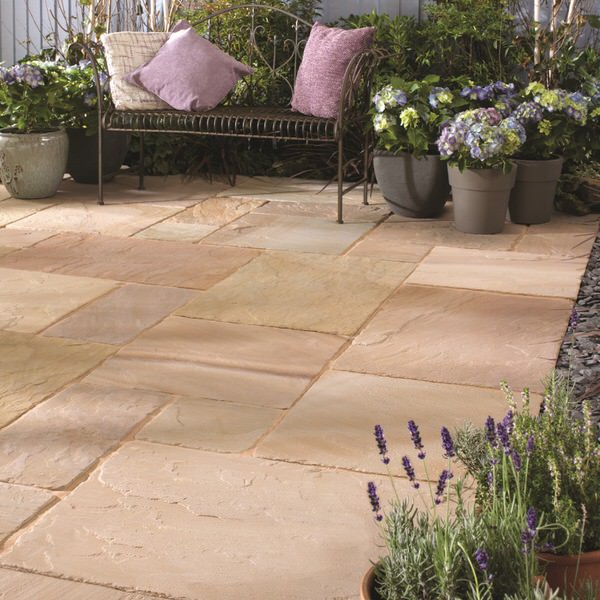 With warm sunset hues, this paving can keep your garden feeling like summer all year round. Bradstone's antique natural sandstone paving has been specially treated to have a more aged and distressed appearance. This was achieved by putting the authentic stone through a series of processes including rumbling and edging to bring out the natural features of the sandstone's structure and enhance the character of the paving.
This paving is modestly priced for its quality in my opinion, but antique sandstone from Bradstone does tend to have a higher price tag than the regular varieties which haven't been specially distressed. The sunset buff colour is a blend of many warm hues including oranges, browns and yellows.