Bradstone Aged Riven Paving Dark Grey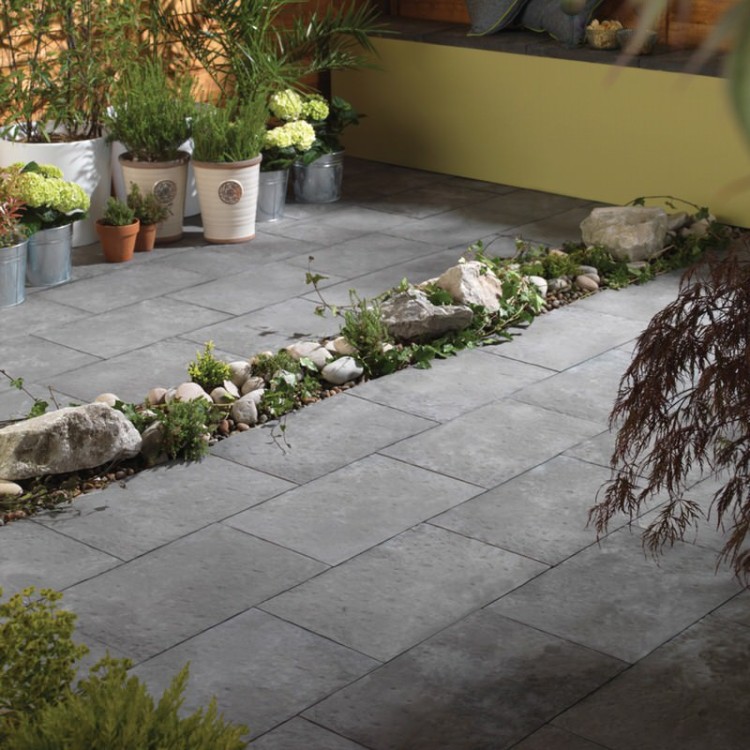 This paving from Bradstone's manufactured slab range has a finish described as 'Aged Riven', giving it a subtle and convincing surface character. Irregularities inherent in authentic stone paving such as riven profiling, pockmarks and chips have been recreated, but are then partially smoothed to mimic the passing of time and the weathering that would occur naturally. This bestselling paving is available in the dark grey pictured here, as well as Cotswold and York Brown colour variations.
Bradstone Aged Riven slabs are commonly sold in a 450mm by 300mm format which allows for a lot of  different layouts. Brick bond is most popular for a contemporary styled garden, but the fact that both 450mm and 300mm are multiples of 150mm means they can fit together seamlessly in various orientations for more complex patterns.