Bradstone Natural Limestone Paving Azure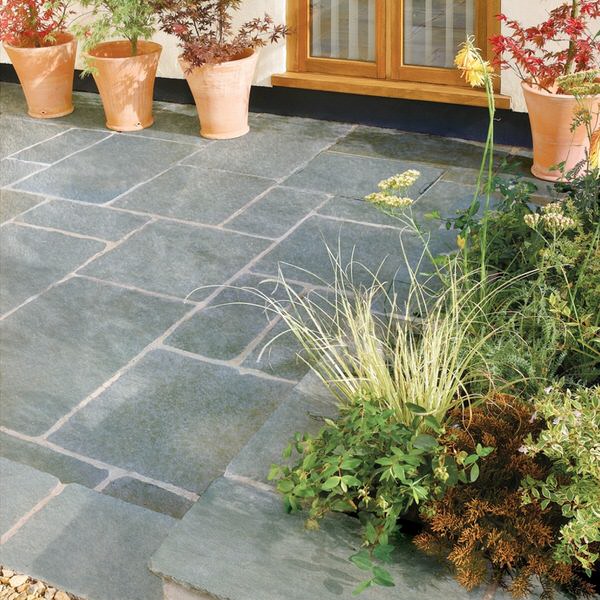 Limestone is a great neutral option if you're seeking natural stone paving. Bradstone's paving comes in both blue-black and an azure colour option (pictured here), and has subtle characteristic features such as its riven texture and hand cut slab edges that make it feel like bespoke paving created by a true craftsman.
This isn't reflected in the price as limestone is actually one of Bradstone's cheapest natural stone paving options and as a result it is one of their most popular. The neutral limestone can be laid both outside for a patio but also for interior floors and is commonly laid to bridge a garden with the kitchen.