Bradstone Natural Limestone Paving Blue-Black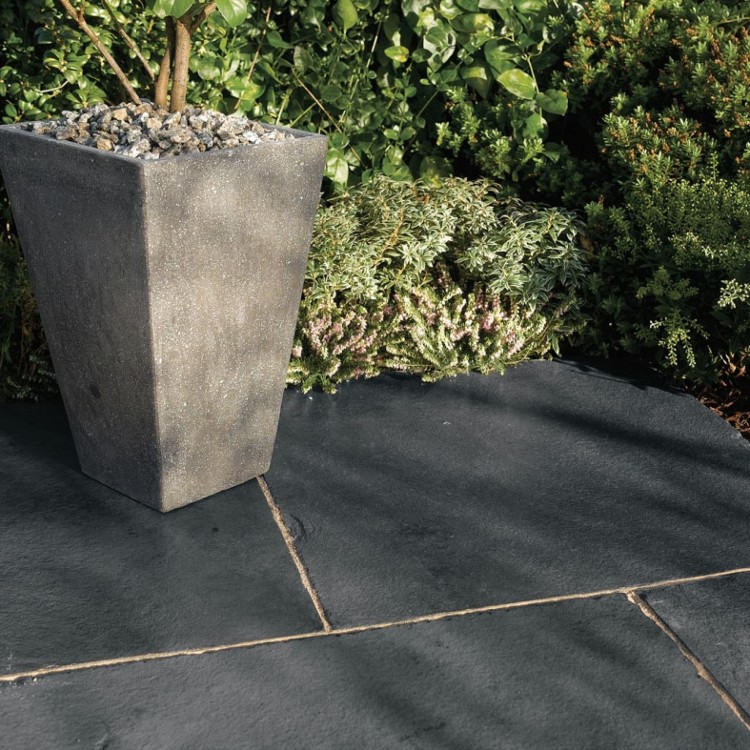 Authentic natural stone paving on a budget, this real limestone paving has a dark blue-black colour that isn't entirely dissimilar to a classic slate. However it comes at a much more affordable price and is in fact limestone is some of Bradstone's most affordable natural stone paving and comes in a patio pack of mixed slab sizes.
The limestone has a subtle natural texture so as not to become slippery, but is remarkably consistent in both colour and shape, unlike some man-made paving which can become distracting. Note that because this is limestone paving (calcium carbonate), any contact with acidic cleaning substances can dissolve the stone and mark damage the surface.