Bradstone Natural Slate Paving Vijaya Gold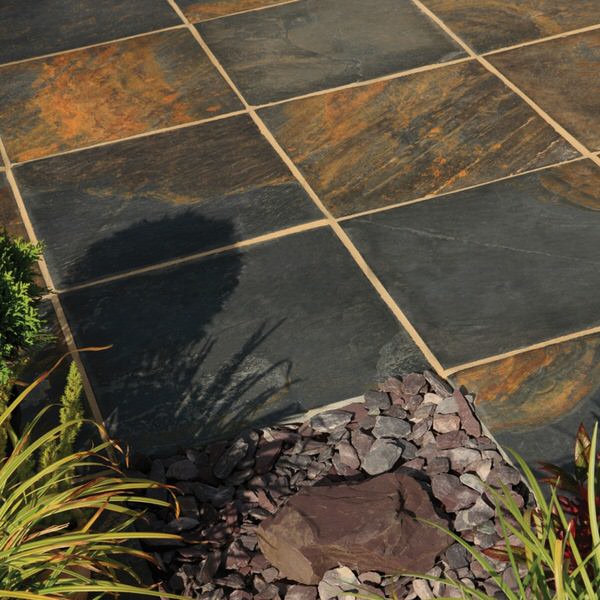 Authentic natural slate paving with swathes of vibrant red-gold discolouration throughout. Slate is a very hard paving stone material, but also has the potential to be brittle and flakey due to slate's layered structure.
The Vijaya Gold variety of Bradstone's natural slate paving still has a largely blue-black slate colouration, but is flecked with patches of a rusty-gold hues caused by ferrous residue in the stone.  The surface has a prominent riven texture because of slate's characteristic layering which afford the paving a degree of grip.