Bradstone Blended Natural Sandstone Paving Rustic Buff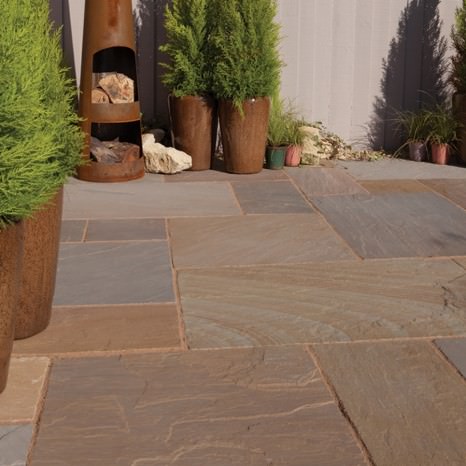 Blended natural sandstone is a relatively new paving option from Bradstone which offers a more affordable option for natural stone paving. However despite the cheap price tag, the arrays of colour available in Bradstone's blended sandstone series are unparalleled, with vibrant yet tasteful palettes including 'Rustic Buff', 'Colonial Brown', 'Rustic Grey' and 'Imperial Green'.
The blended quality of this sandstone paving actually makes it slightly less dense and easier to work with during the laying process. The savings in money are significant, with this blended natural sandstone paving costing considerably less than most manufactured paving slab varieties. But you can order free samples to decide whether there really are any difference between cheap blended sandstone and Bradstone's regular sandstone options.