Bradstone Natural Sandstone Paving Autumn Green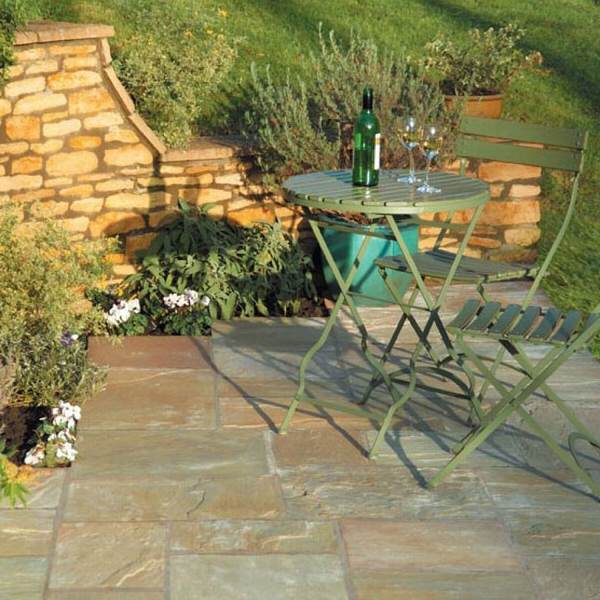 A good all-round natural stone paving option from Bradstone that matches affordability with quality. The natural sandstone has a subtle riven profiling, a texture derived from its production process in which slabs are split and cleaved off from a larger block. This 'Autumn Green' variety could perhaps be best described as a blend between warm mid-browns and a grey-green colour, which compliments a garden throughout all seasons.
Natural sandstone is one of the most popular varieties of Bradstone's paving, and as a result is available in multiple sizes and formats. The mixed patio pack is again the most convenient, but Bradstone natural sandstone paving is also available as setts, as well as pre-cut feature packs including 'Hexicle'.