StoneFlair by Bradstone Smooth Natural Sandstone Paving Rainbow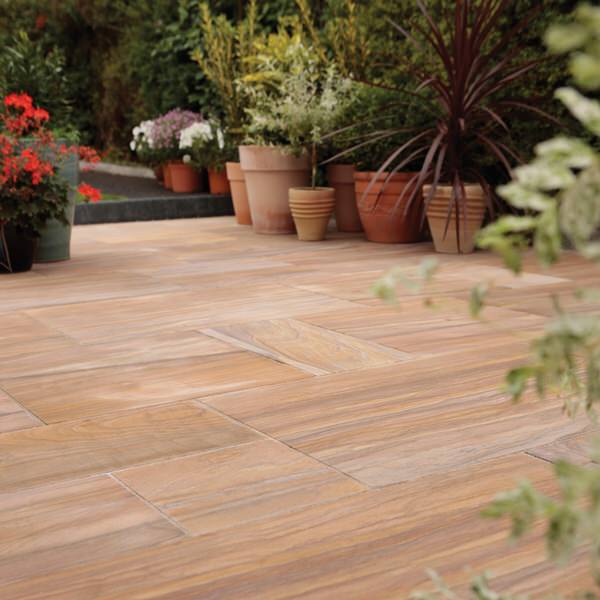 One of the most desirable options from Bradstone's StoneFlair range, this smooth natural sandstone paving features a vibrant and diverse array of colours with bands of reds, oranges, pinks and even through to muted mauves. StoneFlair describe this natural sandstone paving as 'rainbow' and while it doesn't strictly feature every colour in the spectrum, it certainly comes close.
These layered colour patterns in the sandstone occur naturally due to the varying atmospheric conditions while the sand was originally deposited over time. The result of this geological phenomenon is that your patio  can look truly amazing, but at a cost. This rainbow natural sandstone paving is one of the costliest options from Bradstone but is unparalleled in quality in my opinion.