Bradstone Woburn Rumbled Block Paving Autumn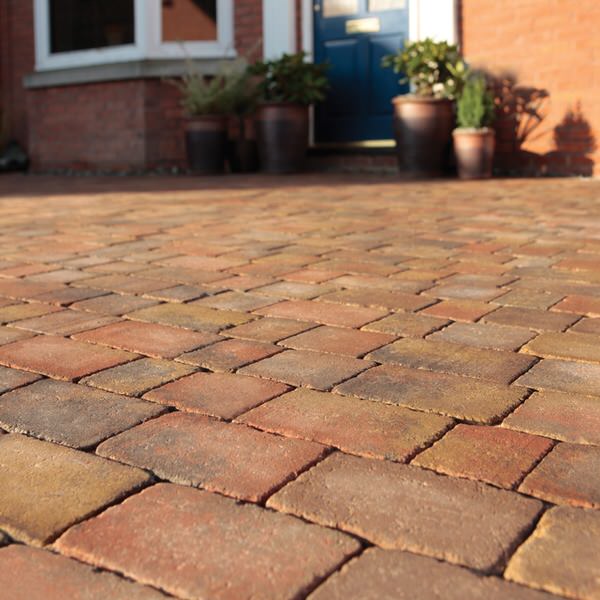 Bradstone's Woburn series is a fresh take on block paving which has become a very homogenous paving type. It departs from the generic rectangular block paver format, and instead has variations in both colour, size and texture. While still being both man-made and incredibly durable, Woburn Rumbled has a historical sense to it, with various notches and imperfections making the paving feel like it was hand-hewn by a skilled craftsman.
This Autumn mix is a blend of warm colours ranging from sunset pinks through to orange hues. The blocks are available in three different dimensions which when combined give a bespoke feel. Bradstone Woburn Rumbled does cost about £5m² than their standard driveway block paving but definitely has a more luxurious appearance.